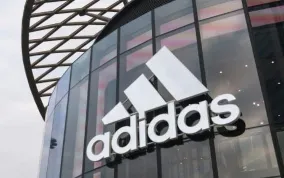 Adidas has seen its net profit for the first quarter of 2020 fall by 97 per cent as a result of the coronavirus pandemic.
The German sportswear giant reported net profits for the period of US$21.5 million compared to US$681.3 million a year ago, with more than 70 per cent of its physical stores currently closed due to the global health crisis.
The Herzogenaurach-headquartered company did see a 55 per cent increase in ecommerce sales in March and a 35 per cent rise for the first quarter overall, but the surge in online activity could not prevent revenue for the period falling by 19 per cent to €4.75 billion.
Adidas said its revenues were recovering in China, the epicentre of the Covid-19 outbreak, where it suffered a first quarter sales decline of 58 per cent.
However, the company warned of an even bigger hit to its second quarter earnings, which it said could fall by as much as 40 per cent.
Adidas chief executive Kasper Rorsted said: "Our results for the first quarter speak to the serious challenges that the global outbreak of the coronavirus poses even for healthy companies."
Rorsted added that he was "confident" about Adidas' long-term prospects despite the ongoing shutdown of a significant part of its business.
"Consumers are developing an increased appreciation of well-being," he said. "They want to stay fit and healthy through sports."
Contact quanyi shoe making machine company to get the most cost saving production way of shoe factory.